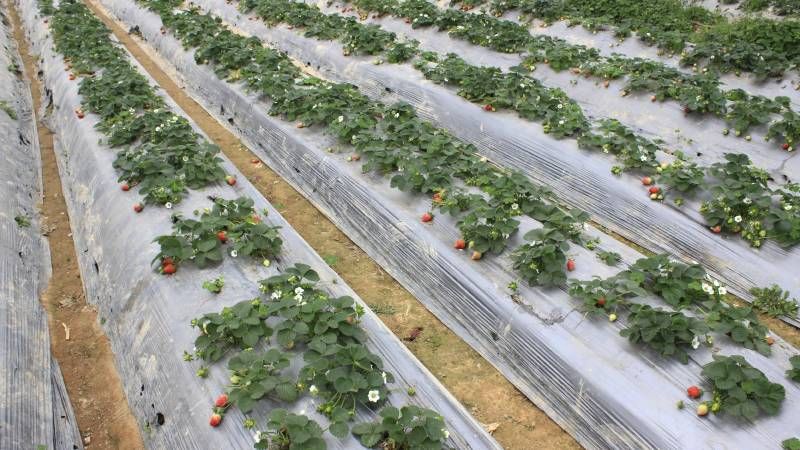 Finding local workers for strawberry farms​
Queensland Country Life – May 2, 2016
A recruitment campaign to help Sunshine Coast and Moreton Bay region strawberry growers to address their labour needs is gaining traction.
Strawberry growers in the Moreton Bay and Sunshine Coast regions employ an estimated 5000 pickers and packers at peak times around August and September. Many growers are concerned about the future availability of strawberry farm workers.
In January, the Queensland Agriculture Workforce Network (QAWN) was established with funding from the Queensland Government to help address agriculture's labour and skills issues. Growcom's Michelle Templin is project manager and the representative for south east Queensland.
Recognising a considerable opportunity to increase the number of locals employed by the strawberry industry in the Moreton Bay and Sunshine Coast regions, QAWN has teamed with RDA Moreton Bay and the Queensland Strawberries Association to determine what could be done to tackle the issue. The result has been the development of Jobshow – a labour recruitment and awareness campaign to promote the strawberry industry in the region and its seasonal employment opportunities.
The program involves the development of a Jobshow website, information sessions and on-farm trial days and has been designed to connect capable and reliable local workers with strawberry farmers who are keen to develop a local workforce.
The project, which includes grower contributions and has funding support from Sunshine Coast Council, Moreton Bay Regional Council and RDA Moreton Bay, will be run in two phases to coincide with labour demand in May, June and July and the peak harvesting period in August and September.
The campaign is expected to deliver improved awareness of employment opportunities in the strawberry industry and quality local employees who will hopefully become a returning workforce. Growers interested in being part of the campaign should email mtemplin@growcom.com.au or call (07) 3620 3844.