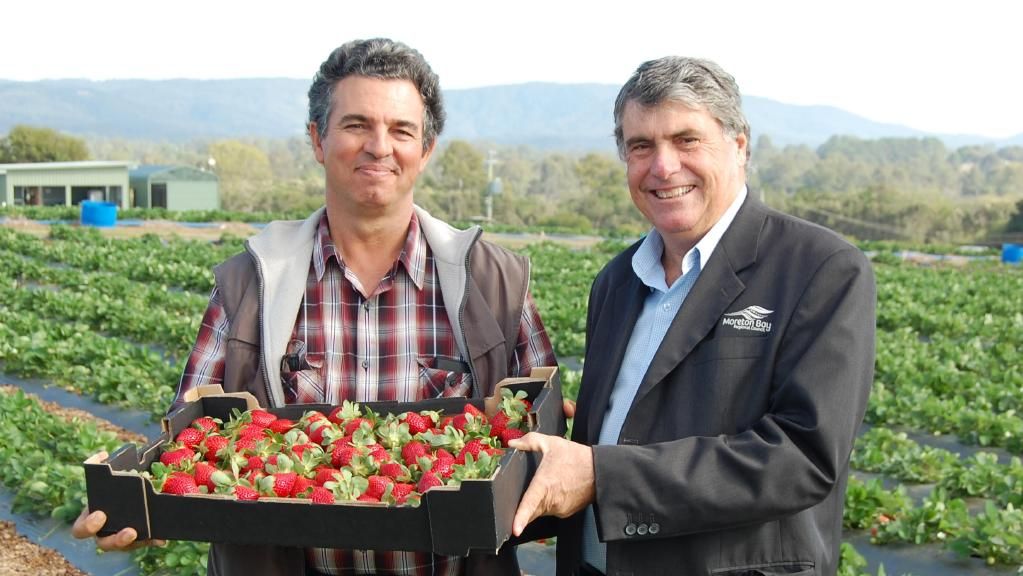 Register now for Sweetest Jobs – now on offer across Moreton Bay Region
Originally published by Quest Community News on the 21st of May, 2017
THE Sweetest Job campaign is back with jobs available across the Moreton Bay and Sunshine Coast regions.
It was launched last year in a bid to find pickers for the region's strawberry farms – and employed about 200 local people.
This year, with support from the state's Skilling Queenslanders for Work program, the campaign has widened across the Food and Agribusiness.
Luigi Coco, President of the Queensland Strawberry Growers Association (QSGA), said the additional investment would create more opportunities.
"This campaign offers our growers, and growers in other sectors, the chance to build themselves a stable workforce of local residents," he said.
"Not only will it benefit the Food and Agribusiness industry across the Sunshine Coast and Moreton Bay, but also the communities in the region by opening opportunities for those who may not have considered Food and Agribusiness as an industry for work previously."
RDA Moreton Bay chairman Shane Newcombe, said: "The aim of this project is to further increase the number of local people employed in seasonal work, and skill up a pool of people in horticulture, logistics and food processing to meet demand for ongoing, skilled positions."
The first project intake in Moreton Bay will focus on horticulture and is open now. 
Jobseekers and local employers are encouraged to register their interest at thesweetestjob.com.au